The KALLITEHNOS S.A. Company was founded in January 2002 by shareholders and executives that had undertaken a considerable number of projects both in the public as well as the private sector during the previous decade.
 The coexistence of these partners in the southern prefecture of the Peloponnese led to the establishment of KALLITEHNOS S.A. based primarily in Sparta, Lakonia prefecture and subsequently in Attica, thereby placing the company at the top of the construction industry.
At the beginning of 2012, the company moved its main offices to Athens in order to achieve optimal management of the ongoing projects in the different prefectures.
Over the last 12 years that the company has been operating, it has undertaken, dealt with and completed constructional challenges regarding Building and Infrastructure, Reconstruction and Maintenance of green areas, cultural venues and sporting facilities, Cleaning - Water and Waste treatment as well as offering  innovative consultant services to public and private institutions.  
The company is ranked as 3rd class with respect to the categories of Road Construction, Construction and Hydraulic Installations, Electromechanical Engineering, Biomechanical/ Energy Resources, projects regarding the Reconstruction and Maintenance of green areas, Purification and Treatment of water resources and as A1 class with respect to Port relative works. These rankings are in compliance with the Register of Contractors (MEEP).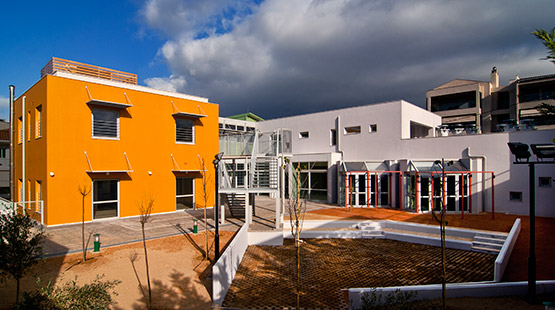 Kallitechnos also provides consultancy and participates in all the procedures from assignment of studies and projects through pre-contract, contract and post contract actions.